If you're a retail jeweler, you're probably aware of the many challenges currently faced in the lab-grown diamond (LGD) market, for example, average selling prices (ASPs). You'll have to find a way to stay afloat and increase revenue in such a volatile environment. And we have the perfect solution for you—our D flawless / internally flawless lab-grown diamonds.
By adding D Flawless/ Internally Flawless lab-created diamonds to your jewelry collection, you can not only cross the hurdles of declining ASPs but also meet the rising demand for good-quality, ethical, and sustainable diamond jewelry.

Let's discuss how our D-FL and IF lab diamonds could be a game-changer for your retail diamond business. But before we delve into that, a quick recap of what is D Flawless lab-grown diamond.
What is a D flawless lab diamond?
A D flawless lab-grown diamond is a lab-made diamond that displays the highest possible quality in color and clarity.
The Gemological Institute of America's (GIA) diamond grading system grades diamonds in the range of D - Z, with D being completely colorless and flawless. These diamonds are considered the most desirable as they are colorless and without any internal or external exclusions, blemishes, or imperfections.

Created in laboratories using scientific methods, they are sustainable, ethical, and a better choice for conscious consumers. Moreover, they are much more affordable compared to mined diamonds.

Take a look at diamonds graded D to Z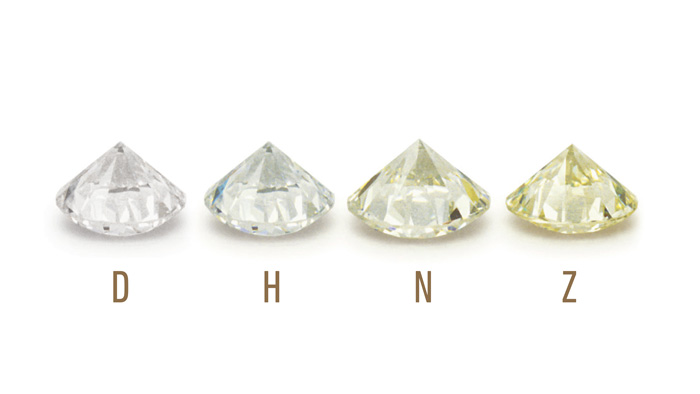 How our D Flawless/ Internally Flawless lab-grown diamonds can help you beat ASP and increase profits
1. Unmatched quality
Our D Flawless lab-grown diamonds particularly promise one thing, among others, perfection. You won't be able to find any flaws or imperfections in them, even when you examine them under a microscope. Their radiance, brilliance, and perfection mean you would be able to fetch higher prices for these diamonds.
2. Premium standard
Today, customers put more weightage on quality than any other factor. With D Flawless lab-grown diamonds, you can maintain your brand perception of offering premium-standard diamonds, ensuring your customers stay loyal to your brand. In addition, this perception of luxury at affordable rates could encourage them to splurge a bit more and purchase more diamonds from you.
3. Affordable pricing
Even though these D Flawless diamonds are of exceptional quality, they offer competitive prices that are affordable and cost-effective. How does this help you? You can maintain profit margins even if the market is experiencing a price dip in the ASP market. At the same time, offer your customers the best-quality lab diamonds.
4. Expert guidance
When you buy diamonds from us, you can be assured that we're here to support you. Our team of diamond experts goes the extra mile to make you, our customers, confident and comfortable. Whether you need help choosing the best D Flawless lab-grown diamonds or assistance with other aspects, we always have your back. We are committed to helping you maximize your profits and succeed in the diamond industry.
5. Stand out from your competitors
Right now, the market is experiencing a dip, and there's fierce competition. However, with D Flawless lab-created diamonds, you can set yourself apart from the crowd. Maintain a unique edge over competitors who might be facing a tough time with the declining prices of lab diamonds.
Ready to add D Flawless diamonds to your collection?
If you're wondering how to ensure your revenue keeps flowing and how you could keep offering the best quality lab diamonds to your customers, the answer is D Flawless/ Internally Flawless diamonds from Grown Diamond Corporation.

If you'd like to explore our collection or know more about our lab diamonds, drop us an email or get in touch with us. We're happy to discuss ways in which we could help your diamond business grow and flourish in these tough times.